First of all, two body shrink fit chuck is composed of a heat-shrink base holder and a split extension rod. This structure makes it have the greatest flexibility .It can adapt to different processing environments. The same shrink fit base holder can be installed with different hole diameters and different lengths of split extension rods.
Meet different processing needs.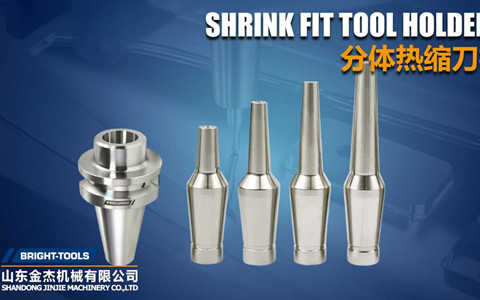 Secondly, the two body shrink fit chuck can reduce the purchase quantity and reduce the tool cost while ensuring high-precision machining. Since different extension rods can be replaced according to needs, only one heat-shrinkable basic handle can be purchased to meet various processing needs. It avoids the expense of purchasing multiple tool holders and saves storage space.
In addition, the split heat shrink tool holder also has good runout. During the high-speed cutting process, the precision and surface quality of the product are guaranteed.
Two body shrink fit chucks also offer excellent clamping force, high depth of cut, and high feed rates, which make them excellent for high-precision machining tasks. At the same time, the two body shrink fit chuck provides a stable clamping force to ensure that the tool is firmly fixed and has good rigidity. It is not easy to generate vibration and displacement during the cutting process, which improves the processing efficiency and production capacity.
Finally, it is very convenient to install and replace the extension rod of the split two body shrink fit chuck, and the operation is simple. In addition, it is relatively easy to clean and maintain due to its simple structure.
Bright tools shrink fit chuck is being 100% tested before put to the market, Accuracy is being assured to reach 0.003mm. Using special heat shrinkable material, Less carbon deposition and long life. Welcome your contact for Shrink fit chucks.