A hydraulic tool holder is a widely used tool holder. Its unique clamping method is different from traditional tool holder systems. Tightening only requires a pressure screw. When the bolt is tightened, the sealing block of the piston will be pushed to generate a hydraulic oil pressure in the tool holder. This pressure is evenly transmitted from the circumferential direction to the steel expansion sleeve, and the expansion wall then clamps the tool.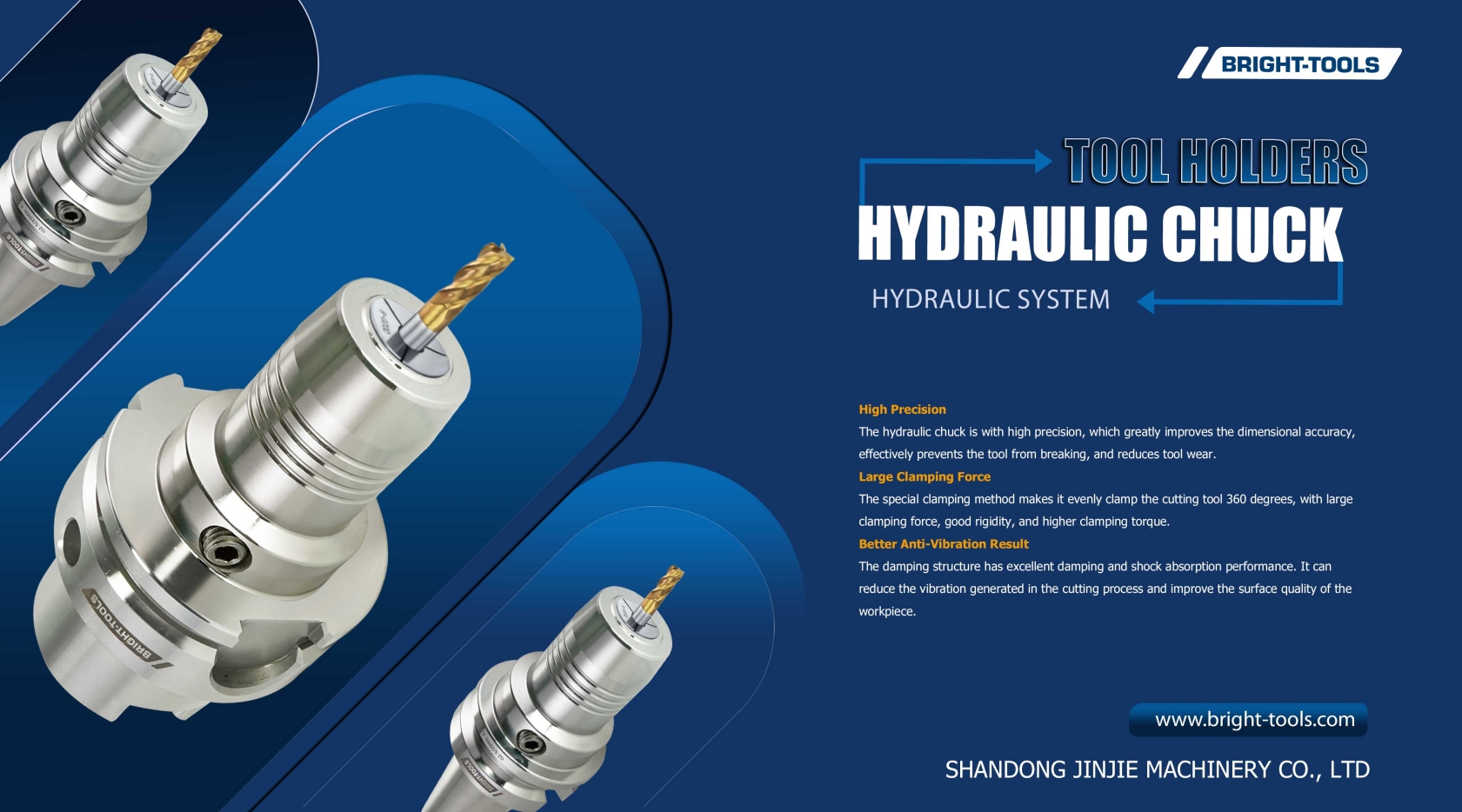 The principle of the hydraulic tool holders is to use two concentric cylinders with air expansion shafts to seal the two ends to form a cylindrical cavity, fill one of the cylinders with hydraulic oil, and exert a certain pressure on the oil, this pressure will be transmitted to every part of the oil chamber with an equal value. The outer cylinder walls of these two concentric cylinders are thin and will expand outward after being subjected to pressure. According to this deformed thin wall, the inner hole and the outer diameter can be tightened and clamped. At this time, every part of the thin wall is evenly subjected to oil pressure. Therefore, after tightening the inner hole and outer diameter of the part, its clamping accuracy will be very high. The hydraulic tool holder is developed based on this principle. came out and was successfully applied to the CNC machining and manufacturing industry.

Using this tool clamping system, the radial circular runout error accuracy and repetitive positioning accuracy of the system can be controlled within 3 μm. Since there is high-pressure oil pressure in the tool holder, when the tool is clamped, the built-in oil chamber structure and the presence of high-pressure oil greatly increase the structural damping, which can effectively prevent the vibration of the tool and the machine tool spindle. Practical applications have shown that the use of this clamping system can not only improve the machining accuracy and quality but also double the service life of the tool in cutting processing.
In addition, these tool holders are maintenance-free and stain-resistant and are easy to use and securely clamp the tool.
Bright Tools, as one of the leading CNC tool holder manufacturers in China, is dedicated to providing high-quality hydraulic tool holders, contact us now!