The tool holder cleaning devices improve the connection accuracy and stability of the machine tool spindle and the tool holder by removing the dirt and rust on the tapered end of the CNC tool holders, thereby improving the processing accuracy of the product, prolonging the service life, and effectively protecting the spindle.
Applicable taper handle: BT, SK, CAT, HSK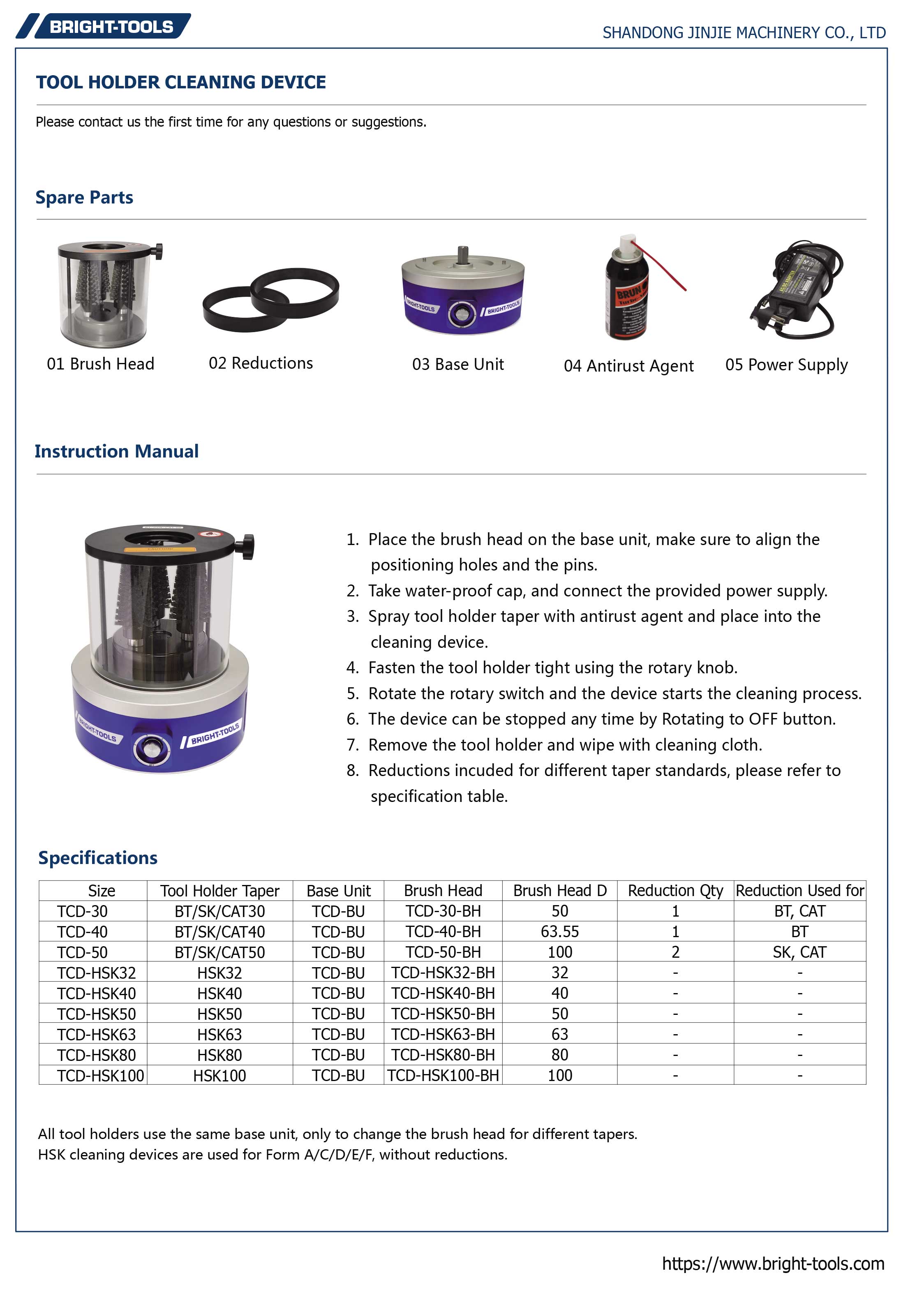 About Bright-tools
Bright-tools is an enterprise focusing on high-end precision manufacturing, with 17 years of rich experience and profound technology accumulation.
With technological innovation and high-quality product service as the core, the company is committed to providing users with high-quality, cost-effective CNC tool holders, CNC accessories, tools, etc., and has been sold to 57 countries and regions, and is deeply trusted and praised by customers!
Bright-tools has the world's leading tool holders production base and inspection and testing center, and its manufacturing strength is in the forefront in China. Our core production and testing equipment include TAKISAWA, Doosan, HAIMER, Dieblod, ZEISS, ZOLLER, etc.
According this equipment further ensures our superior production efficiency and product quality.
We use advanced robotic automated production lines to ensure the stability of product quality and greatly improve production efficiency. At the same time, we use MES system, ERP system and OA office system to carry out comprehensive production management and enterprise resource planning, realizing the intelligentization of production and management, thus greatly improving the operation efficiency.
The Bright-tools always adheres to the concept of "technology and quality", and is committed to providing customers with high-quality products and services. We look forward to working together with you to contribute our full strength and enthusiasm to the cause of intelligent manufacturing.